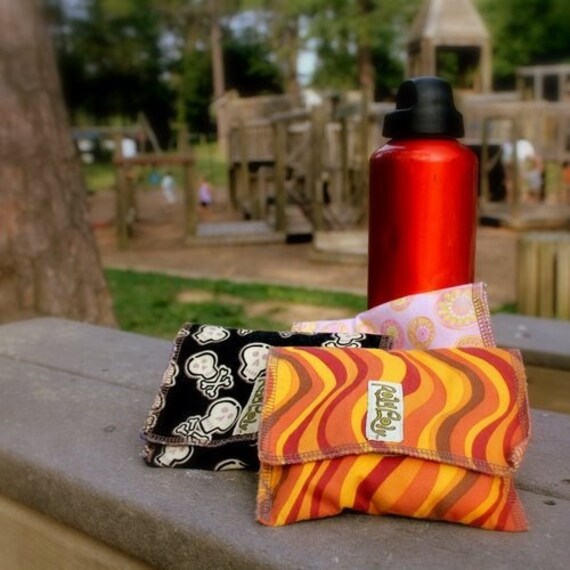 The Claxton PTO is partnering with Roly Poly Crafts to bring you crazy fun reusable sandwich bags, snack bags and sandwich wraps! We have the opportunity for our school to benefit from 30% of all sales of these adorable reusable bags by ROLY POLY. You'll save money and keep all those plastic sandwich bags from going into the garbage day after day after day...
Take a look at the order form and think of the gift giving season that is quickly approaching. They'd make a great stocking stuffer for friends, family, nieces and nephews! To see additional fabric selections go to http://www.etsy.com/shop/rolypolycuts.
You're welcome to print the order form and or look for a copy in Thursday folders this week. We'll be accepting orders through Monday November 28th. Checks should be made payable directly to Roly Poly Crafts, and should be returned to your classroom teacher marked "PTO". The bags will be delivered approximately 2 weeks later-just in time for the holidays!
Unsure which one is right for you? We'll have samples outside of the Thanksgiving Lunch in the cafeteria on November 17th (you can also place orders there).
Support your school and spoil your friends. Buy these adorable ROLY POLY reusable bags!