January 7 - 30,
Krispy Kreme certificates for sale!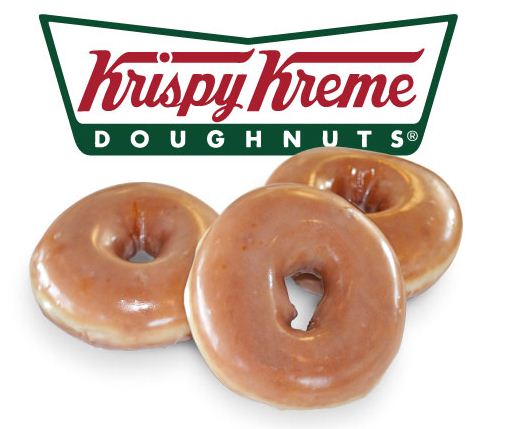 "What's a 'certificate'?" you ask. "I've never heard of that kind doughnut!"
The certificate are a hot-and-fresh-when-you-want-them alternative to picking up a box of doughnuts at school. Instead, you buy the certificate and you can swing in to pick them up next time your sweet tooth attacks. Buy a handful -- take them to the office, take them to Grandma, take them to church on Sunday morning, take them along to the park or a party, use them to bribe your kids to clean their rooms!
Each certificate is $7.00, and can be redeemed for a dozen glazed doughnuts at any Krispy Creme location.
Proceeds of the doughnuts sales support the 5th and 5th grade field trips this spring. Order forms came home with students last week. Simply fill out the order form, collect the payment and the certificates will be sent home on Monday February 4th.
The top seller in K-1st, 2nd-3rd & 4th-5th will each receive a dozen free dough nuts!